B2E PRESENTS
Steve Reich at 80
SUN, JUN 11, 3:00 PM
About this Performance
Bridge to Everywhere co-directors Philip Graulty and Marc Nimoy pay tribute to genre-defying composer Steve Reich on his 80th birthday year. From some of Reich's most-performed compositions to pieces that are rarely played, Graulty and Nimoy employ classical and electric guitars, laptops, and hand claps to highlight a body of work that spans five decades.
Steve Reich was recently called "our greatest living composer" (The New York Times), "America's greatest living composer." (The Village VOICE), "…the most original musical thinker of our time" (The New Yorker), and "…among the great composers of the century" (The New York Times). From his early taped speech pieces, It's Gonna Rain(1965) and Come Out (1966), to his and video artist Beryl Korot's digital video opera Three Tales (2002), Reich's path has embraced not only aspects of Western Classical music, but the structures, harmonies, and rhythms of non-Western and American vernacular music, particularly jazz. read more »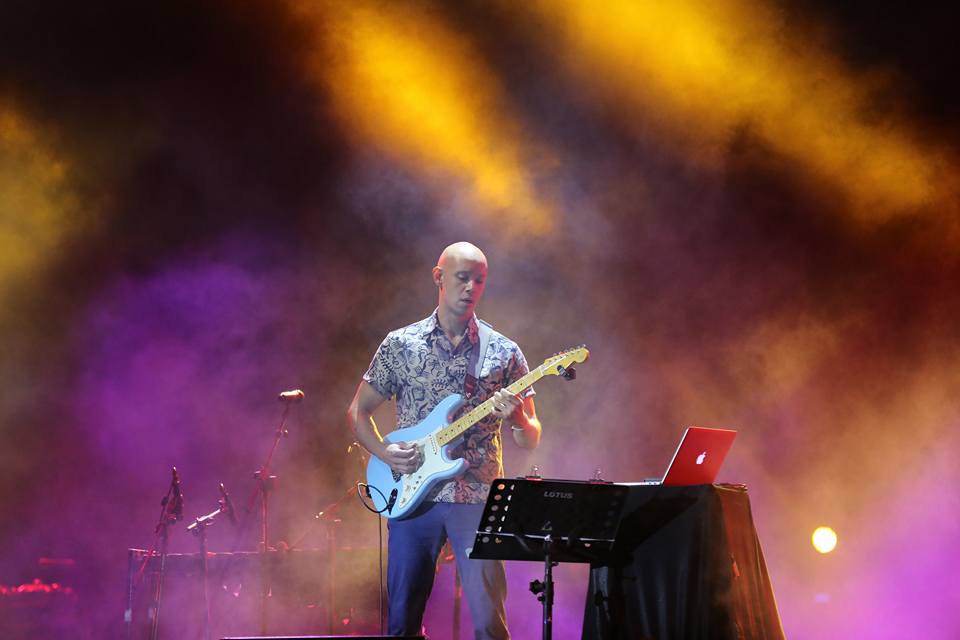 Program
Reich: Pendulum Music (1968) *
Reich: Electric Guitar Phase (2000)
Reich: My Name Is (1967)
Reich: Nagoya Guitars (1996)
Reich: Electric Counterpoint (1987)
Reich: Clapping Music (1972)
* pre-concert installation
Plan Your Visit
This event takes place in an intimate setting at a private residence in Los Angeles, CA. Advanced reservations are required to receive exact address. Seating is limited. RSVP now.
The performance begins at 3:00 PM and has a running time of 70 minutes with no intermission. A reception with artisanal bagels and sparkling drinks will follow.
Private Residence
Los Angeles, CA 90048
Advanced reservations are required to receive exact address. Suggested donations of $15.00 per person will be collected at the door to pay the artists and support Bridge to Everywhere.
RSVP NOW