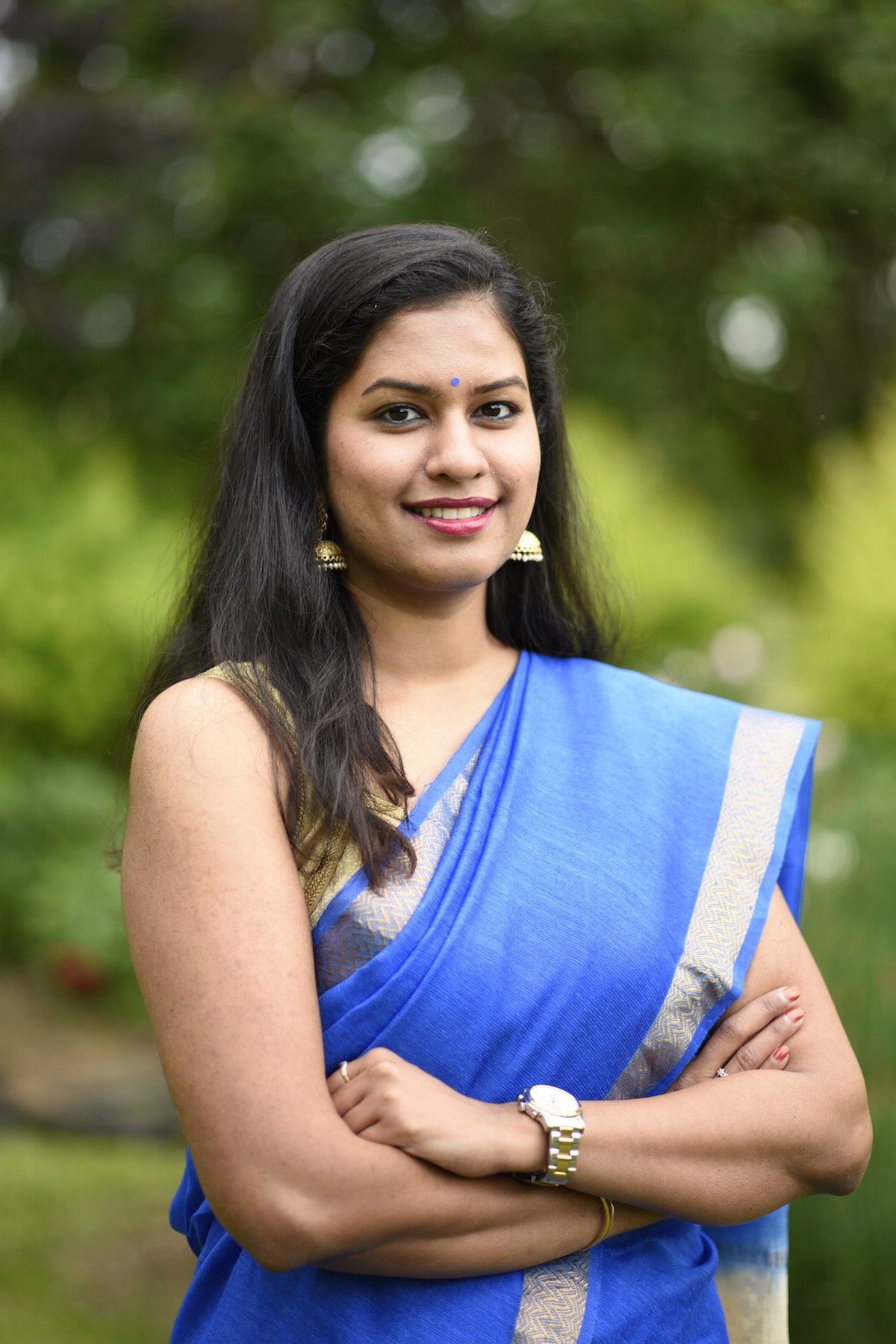 A native of Mumbai, Saili Oak began studying music at the age of 3. A finalist on the popular reality TV series "Zee Marathi SaReGaMaPa," Saili is a senior disciple of Dr. Ashwini Bhide Deshpande, a leading vocalist of the Jaipur-Atrauli tradition. Saili won the All India Classical music competition when she was barely 17. She has completed her Sangeet Visharad in Hindustani vocal music and has earned prestigious awards to her credit. Her performances have been admired for her meticulous architecture of the khaya (composition), her systematic and well-crafted raga exploration and impressive command over the laya (rhythm).
Saili is also known for her distinguished work in the Indian/Western Classical music crossover space. She has performed with notable western music ensembles including the Albany Symphony, Richmond Symphony, Los Angeles Chamber Orchestra, Tonality, Bridge to Everywhere, and Salastina Music Society. She has been featured on several albums including Beyond, Sing About It, and KALA.
Saili serves as the Programs Director of the non-profit organization, Shastra, where she co-hosts the "Composing with Indian Voice" annual workshop in the U.S. and "Raga Meets Symphony" in India.
A passionate educator, Saili maintains a vocal studio, SailiMusic, where she trains the next generation of upcoming artists, and is a frequent guest speaker and panelist at conferences and universities across America. She has presented her work at the Composition in Asia Conference at the University of South Florida, taught master classes at the Salem State University, Smith College in Northampton, Massachusetts, Kaufmann Music Center in New York, and University of Texas at Austin.
Apart from her musical training, Saili also holds a Master's Degree in Accountancy and has completed the Chartered Financial Analyst Program by the CFA Institute, USA.