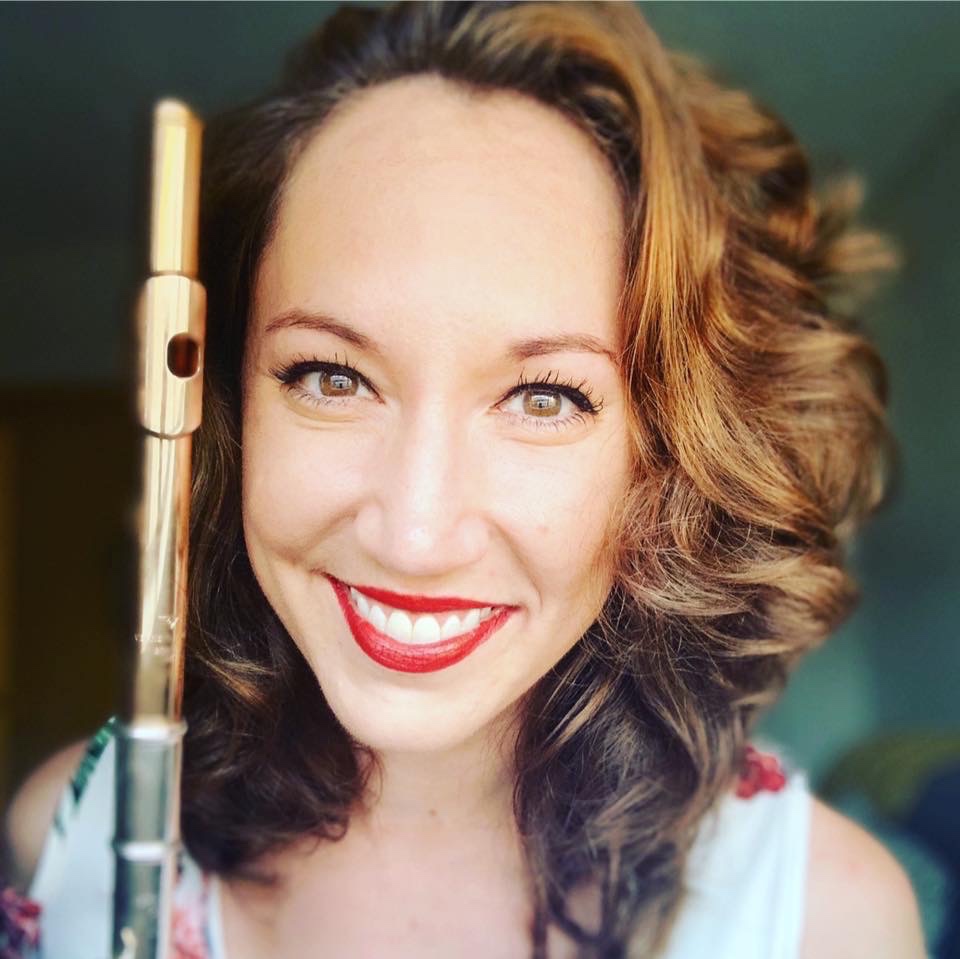 Flutist Rachel Mellis enjoys a multi-faceted career as an orchestral, chamber, solo, and recording artist. She performs regularly throughout the U.S. and has toured internationally in Europe and Asia. Rachel has collaborated with esteemed artists such as John Williams, Danny Elfman, Michael Bublé, Christina Aguilera, Gustavo Dudamel, Esa-Pekka Salonen, Zubin Mehta, Michael Tilson Thomas, James Conlon, Rachel Platten, and Seth Macfarlane. 
Rachel is 2nd flutist with the Redlands Symphony and has performed with the Los Angeles Philharmonic, Pasadena Symphony, Hollywood Chamber Orchestra, Desert Symphony, San Bernardino Symphony, and Riverside Philharmonic. She is passionate about contemporary music, both commissioning new works as a soloist, and performing with ensembles and festivals such as Hear Now, Flute New Music Consortium, and Bridge to Everywhere. 
As an active recording artist, Rachel has played on many soundtracks and albums, including on the Varèse Sarabande label. Projects include ads for New Balance and Sprinkles Cupcakes, TV shows Star Trek: Picard, Siberia, and Complete Works, and the Disney+ movie Timmy Failure. She is a featured soloist on video games Ori and the Blind Forest and Minecraft Chinese Mythology, and has appeared onscreen as a flutist on NBC's The Voice and FOX Network's Glee.   
In addition to western flutes, Rachel performs and records on flutes from around the world, such as the bansuri, shakuhachi, pan pipes, dizi, Irish flute, recorder, penny whistle, queña, xiao, and ocarina. 
Rachel is on faculty at Occidental College where she maintains an active flute studio. Her own education includes a BM and MM in Flute Performance from the University of Southern California, where she studied under Jim Walker and Gary Woodward.