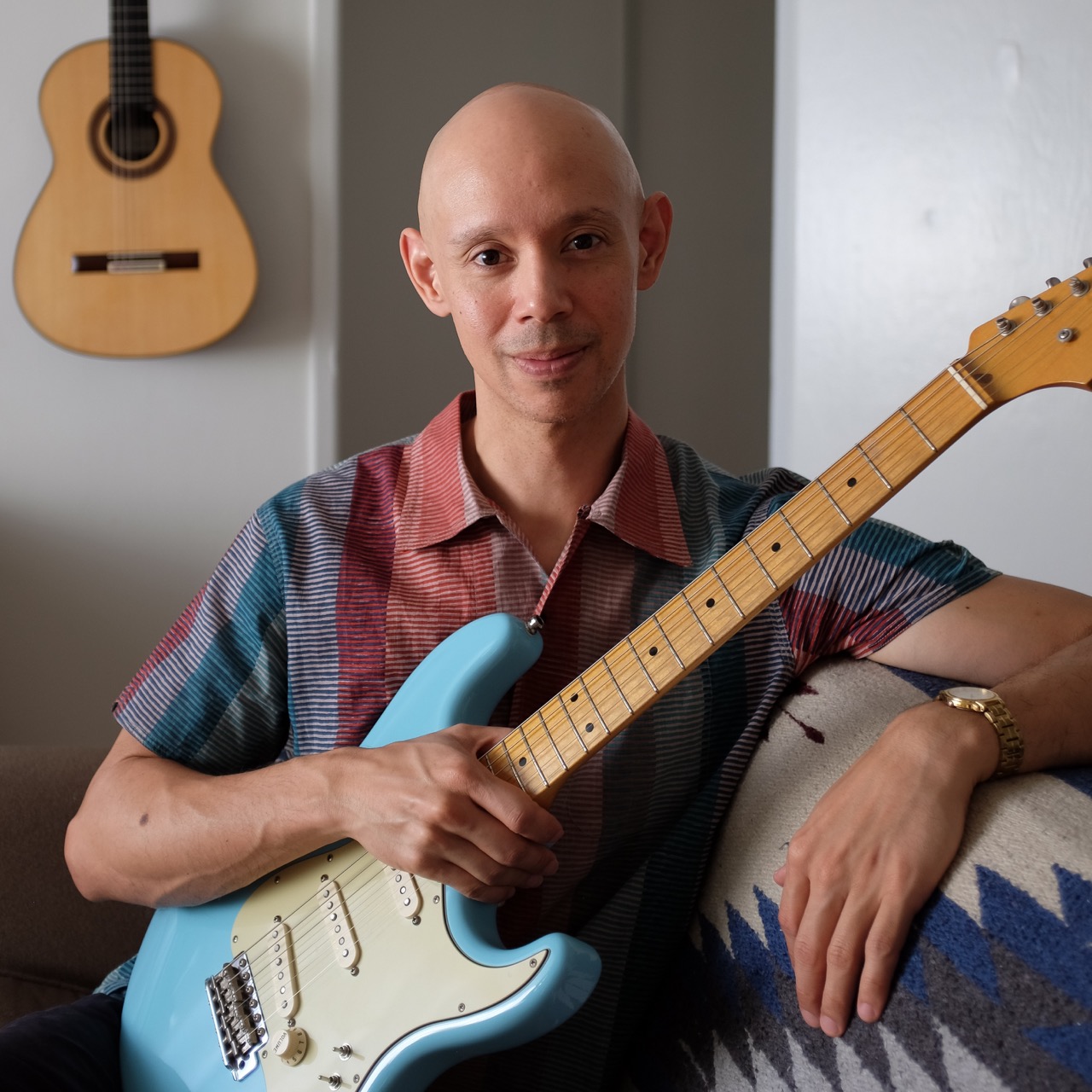 Philip Graulty
Executive Director / Guitar
Philip Graulty is a Los Angeles-based guitarist and composer whose musical world lies at the intersection of classical, jazz, and folk music traditions. His artistic practice explores music as a form of memorial, offering, and healing, and his unique approach to the guitar is informed by myriad styles including classical guitar, contemporary jazz, and country blues.
In 2021, Philip released his debut solo EP Won't You Help To Sing?, a work that was created in response to the murder of George Floyd. Inspired by the African proverb "When you pray, move your feet," this collection of hymns and protest songs is meant to serve as both a call to prayer for victims of police violence and a call to action for racial justice. Philip's current body of work, set to be released in 2023, honors loved ones he lost over the past two years.
In addition to his work as a solo artist, Philip is a co-founder of Bridge to Everywhere, a new music collective that explores connections between diverse musical traditions, and the guitar ensembles Los Angeles Electric 8 and Ikat Quartet. He is also a regular collaborator with the chamber group Salastina and the experimental opera company Four Larks.
Performance highlights include national and international presentations such as Los Angeles Philharmonic's Minimalist Jukebox Festival (with Glenn Branca's electric guitar orchestra), Angel City Jazz Festival, the Wallis Annenberg Center for the Performing Arts, Boston Court Pasadena, Oakland Museum of California, Strathmore Guitar Festival, World Festival of Sacred Music, Los Angeles County Museum of Art, MicroFest, and the Solo International Performing Arts Festival in Surakarta, Indonesia.
Outside of performing and composing, Philip is a dedicated educator and social justice advocate. He is on the music faculties of Mount Saint Mary's University and Cal Poly Pomona and is a teaching artist with Street Symphony, an arts nonprofit that serves homeless and incarcerated communities in Los Angeles.
Philip received his M.M. in Guitar Performance from UCLA.