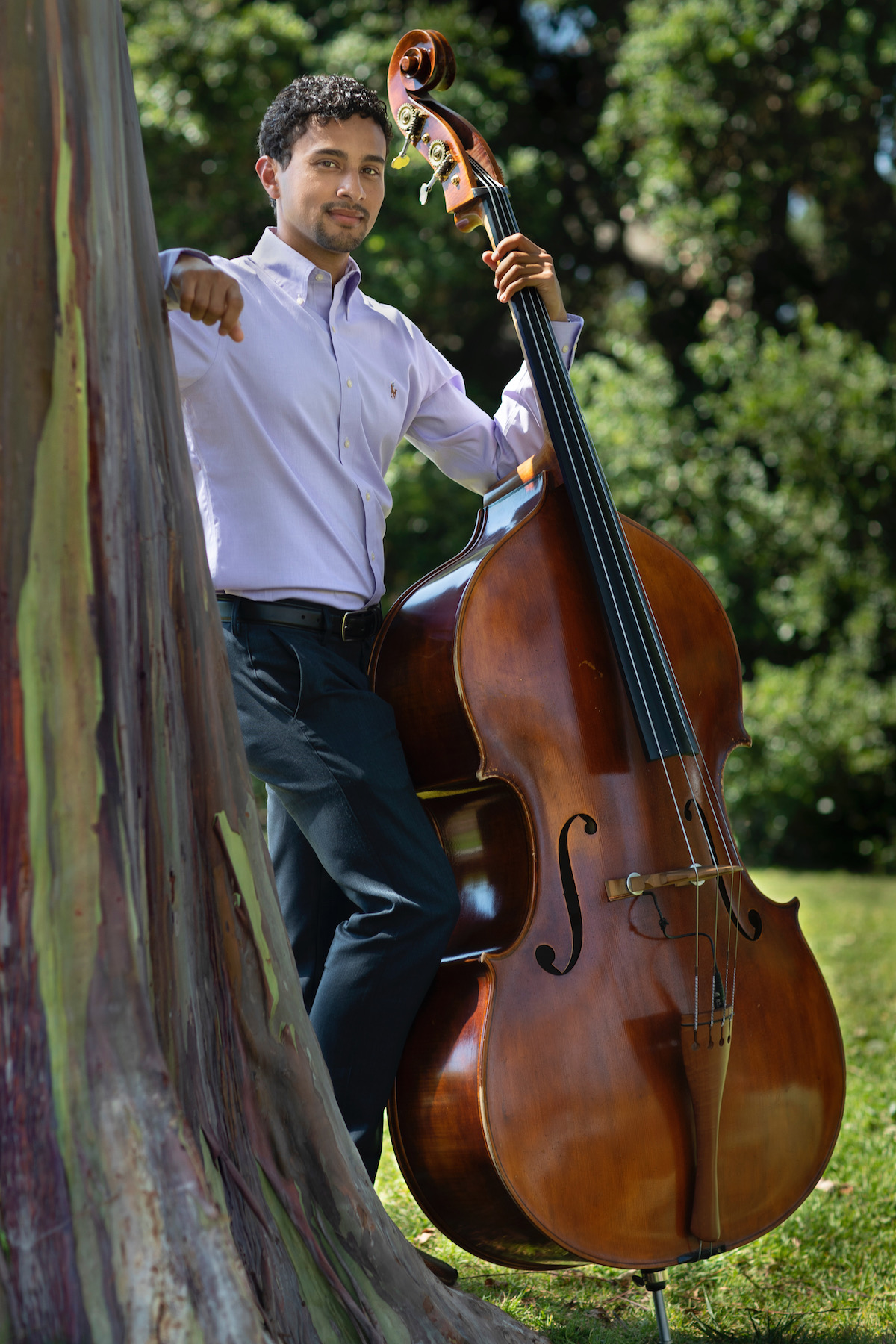 Mark Gutierrez is a Los Angeles-born upright/electric bassist, vocalist, composer, lyricist, and producer. He has been performing in the greater Los Angeles area for over ten years with a variety of ensembles ranging in genre from Latin music to jazz to classical/orchestral to hip hop and more.
Mark currently holds monthly residencies at Belle Vie (Mark Gutierrez Trio), the Edmon (Kristen Lynn and the Foxgloves), and Idle Hour (Kristen Lynn and the Foxgloves). He has performed at the Walt Disney Concert Hall, Royce Hall, the Aratani Theater, the Venetian Theater (Las Vegas), and many more notable venues.
Mark has released a jazz/hip hop album, Jungle Rhythm, in collaboration with pianist Nick Carlozzi. As a producer and rapper, Mark taps into his alter-ego, Sikán, to fuse hip hop, Latin genres, and psychedelic rock into a cluster of rhythm and rhymes.